We re-work an existing building, Izzy's Ice Cream, for the Living Building Challenge; focusing on Equity, Energy, Health & Happiness, and Materials.

The strategies we have developed for Izzy's Ice Cream use organic materials for insulation and heat generation to improve the building's performance.

Insulating panels filled with wild rice hulls are installed on the exterior of the building during the winter. In the summer, panels are removed, except for some that act as additional outdoor seating/tables.

A tank full of algae acts as a heat sink. It generates heat in the winter. In the summer, the increased sun makes the algae darker, and the tank acts as shading.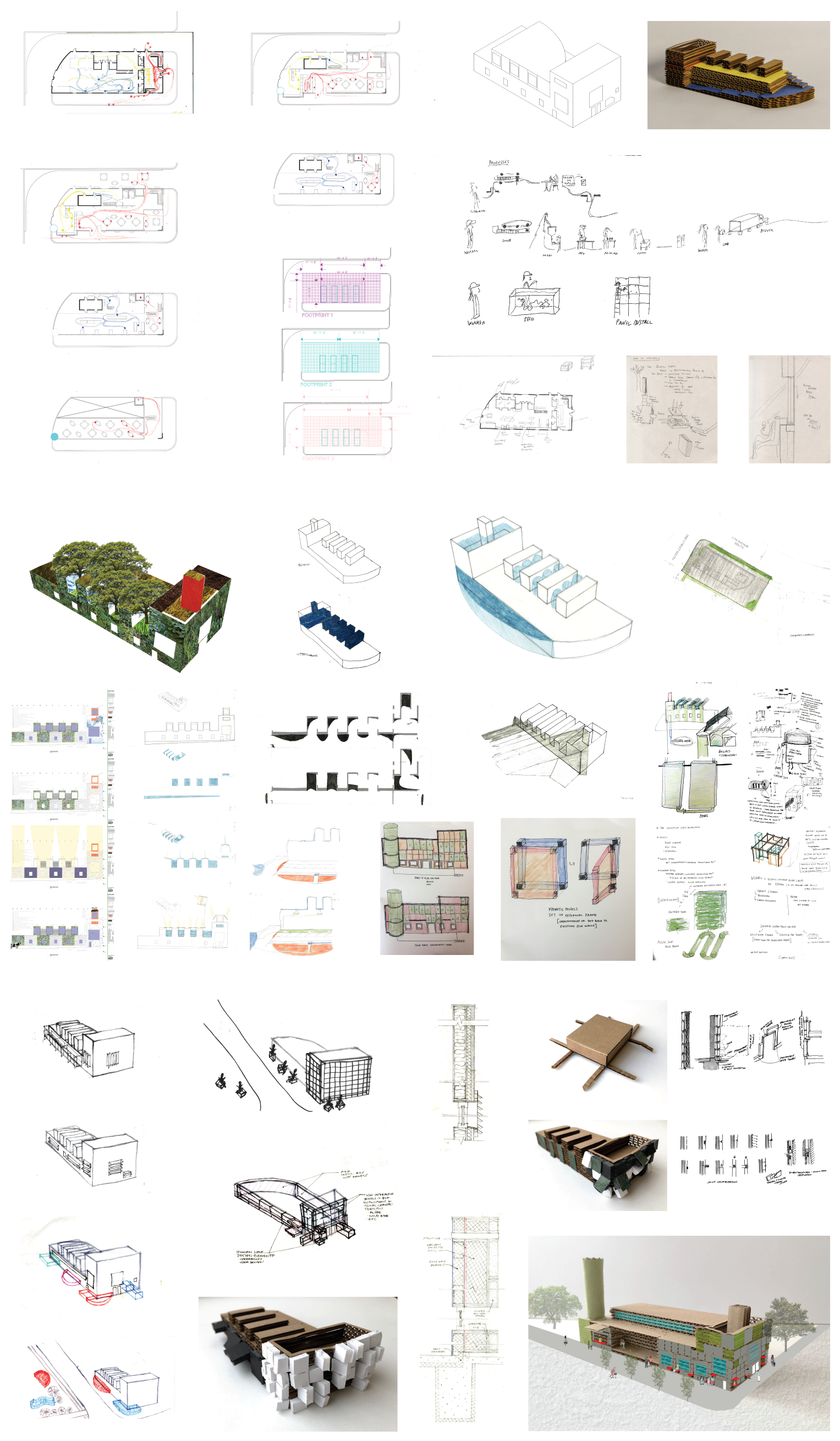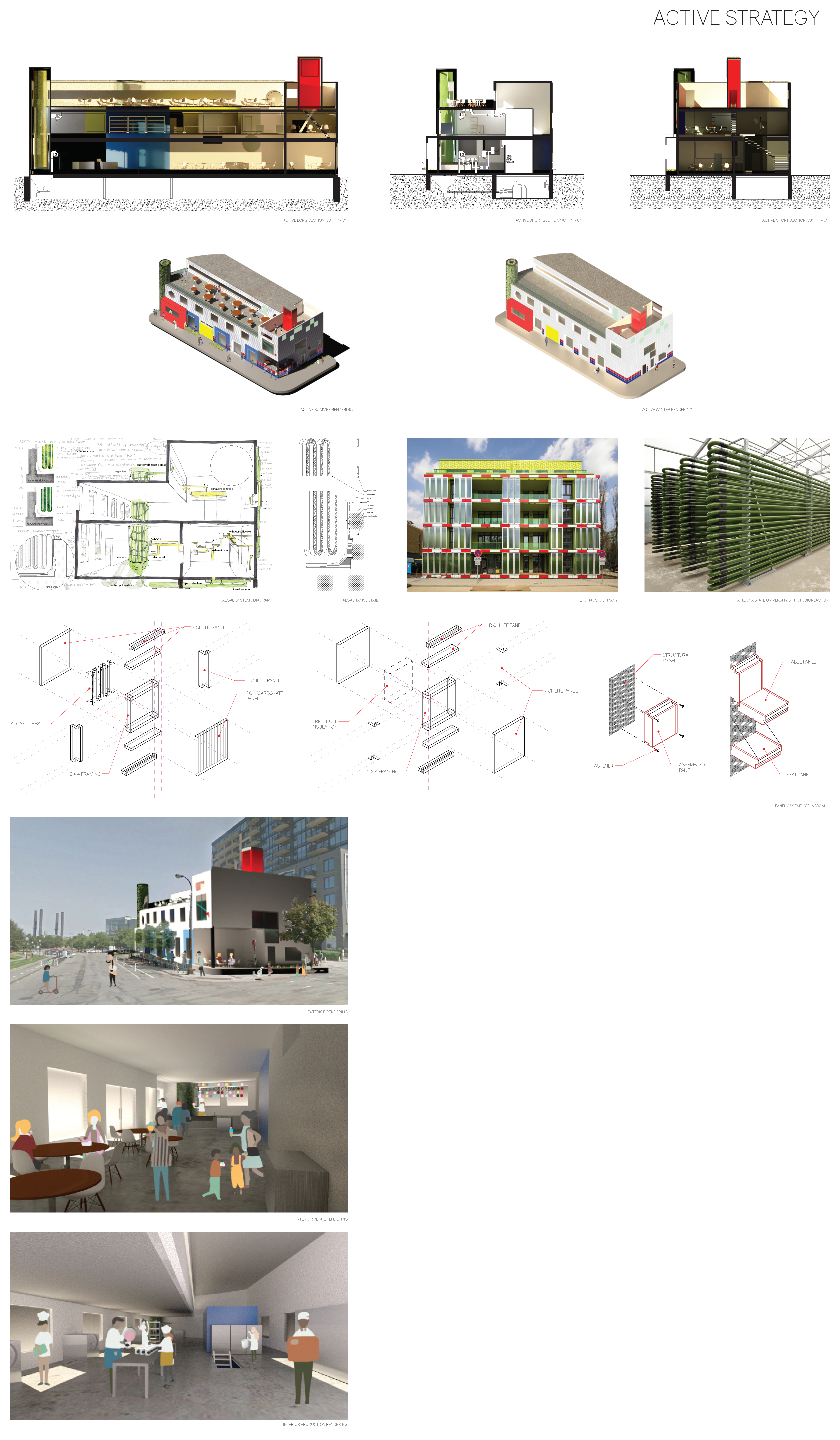 Spring 2019 - Sustainable Design Studio with Malini Srivastava
A collaboration with Erin Kindell and Mary Begley (Link)